Snacks, Sweets And Savories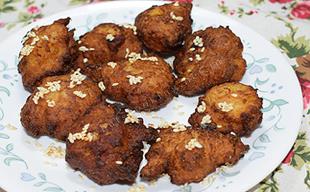 This is a round version of the longish banana fritters. A speciality of Coorg in karnataka, this recipe is a sure way of using up over ripe bananas. Next to black pepper, cardamom is the most widely used spice in India. It is often called the Queen....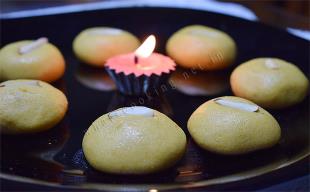 Besan ki laddu is made in Maharashtrian households during Diwali.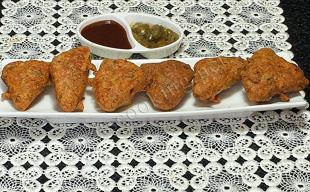 Pakoda or pakora means 'cooked lump' in Sanskrit and it usually looks like a lump. It is eaten more frequently during rains as a tea-time snack. Coriander leaves are also known as cilantro. All parts of the plant are edible, but the fresh leaves and....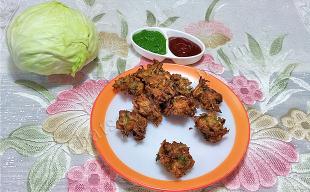 The word pakora is derived from the Sanskrit word pakvava. Pakva means 'cooked' and va means a 'small lump'. In certain regions of India, pakora or pakoda is known as bajji.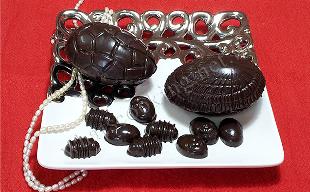 Easter eggs are given or made during Easter. Traditionally dyed or painted chicken eggs were used, but now that has been substituted with chocolate eggs, or eggs made with royal icing ,filled with confectionery. These eggs can be hidden for chi....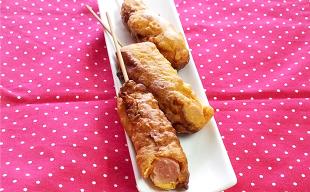 A corn dog is a hot dog sausage coated in a thick layer of cornmeal batter, typically deep fried and served on a stick. A hot dog is a cooked sausage, traditionally grilled or steamed. Corn dogs are often served as street food or as fast food. Corn d....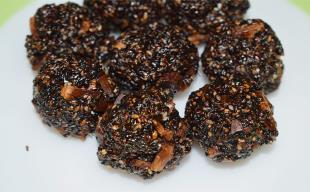 Black sesame seeds tastes good and is excellent for health.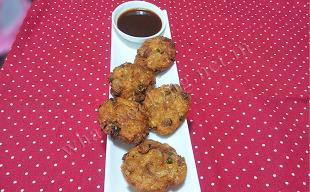 Tapioca is also known as Yuca or Cassava . Tapioca is a native of South America. The edible part is the root. Tapioca must be cooked in lots of water and water drained out ,after it is cooked to remove toxins. Pearls made from tapioca are known as....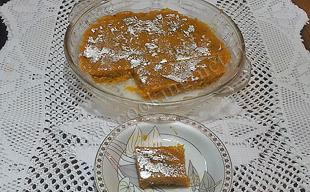 Barfi is a milk based sweet, typical in the northern states of India. There are different types of barfis available.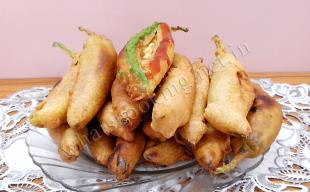 Traditionally mirchi vada of Jodhpur ,Rajasthan in India has potato filling. But here i have added paneer also to potato to make the filling. In south india, mirchi vada is made without filling. A special variety of chillies, which are bright green,....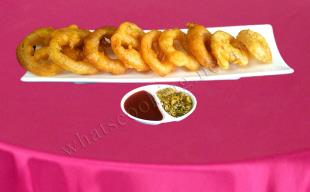 Onion rings are a form of hors d'oeuvre(starter) or side dish commonly found in the United States, Canada, United Kingdom, Ireland, Australia, and some parts of Asia. They are generally dipped in batter or bread crumbs and then deep fried. The exact....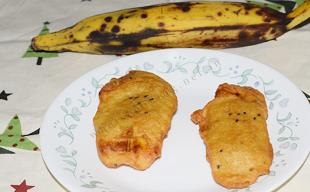 Pazham(banana) pori (fry) is also called ethakka(banana) appam(bread). It can be called the snack of Kerala state. Usually all the tea shacks and restaurants, why even railways have this as their evening snack in their menu. Usually the batter used ....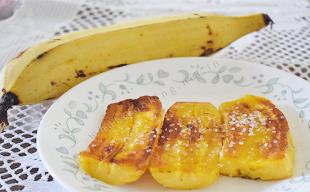 This is a healthy evening snack or even can be had for breakfast. If the bananas are sweet, you can leave out sugar.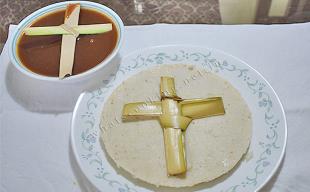 Pesaha Appam is the unleavened bread made by the Saint Thomas Christians ( Syrian Christians) of Kerala, India on Maundy thursday.This bread is cut by the eldest member (preferably male) of the family and served with pesaha paal(jaggery sweetened coc....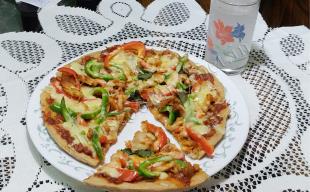 Pizza, the italian bread is pronounced 'peet-za'. It is an oven baked bread topped with tomato sauce, cheese and veg and non veg ingredients. Traditionally pizzas are baked in a wood fired brick oven. Usually pizzas are made with all purpose flour(....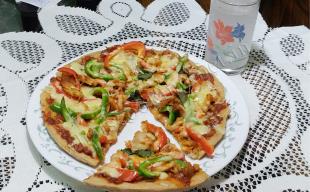 Pizza, the italian bread is pronounced 'peet-za'. It is an oven baked bread topped with tomato sauce, cheese and veg and non veg ingredients. Traditionally pizzas are baked in a wood fired brick oven.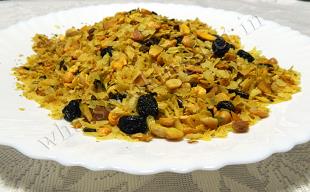 Crispy beaten rice with peanuts, cashew and raisins and spices makes a delicious low calorie snack. Poha chivda is made during diwali.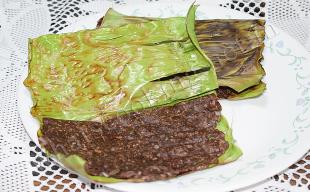 Ragi is known as finger or red millet in English. Ragi plant is found in Asia & Africa. In India, ragi is mostly grown and consumed in Karnataka, Andhra Pradesh & Tamil Nadu. It was found in a study that women in Southern states of India had compari....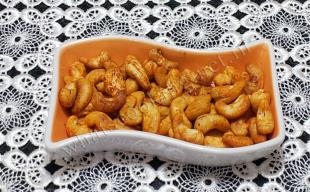 Cashew is a native of Brazil. Cashews were bought to Goa in India by Portugese. In India, cashew is used as a snack, in curries and also in sweets. The kidney-shaped cashew nut is encased in a hard shell with two layers .Cashews are one of the most ....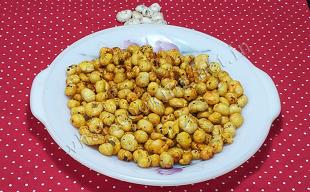 Makhana (hindi word) are the dried puffed up lotus seeds.Makhana is white in color with brown spots. In English it is known as Fox nuts. Bihar is the heaven for Makhana production in India. Around 63% of the total Makhana production comes from Bihar ....