Desserts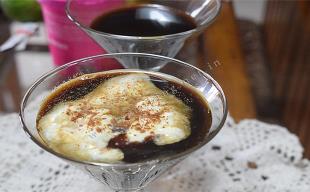 Affogato is an Italian dessert. In Italian, Affogatto means, drowned. It is one of the easiest desserts to make.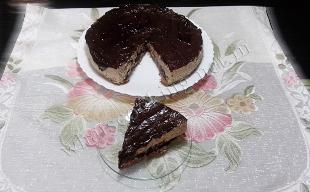 Cheese cakes usually are sweet and consists of a base layer made up of some biscuit and butter and a top layer with sweetened cheese. It can have a glaze of chocolate, whipped cream or fruit sauce. Cheese cakes can either be baked or just set in fr....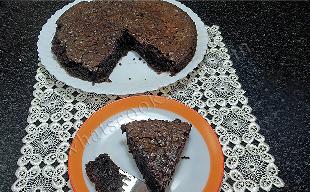 This is a fudgy cake with a melt in the mouth texture. The plus point of this dessert is that it is a one bowl dessert and also neither baking powder nor baking soda has been used.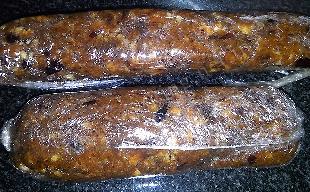 This is an easy dessert which can be made a few days in advance and kept refrigerated.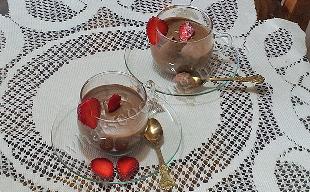 Mousse, pronounced 'moos' is a sweetened dessert with whipped cream as a base, often stabilized with gelatin and chilled in a mould. The French word Mousse means 'foam'. Almost all mousse recipes use eggs to give the airiness and lightness to mousse....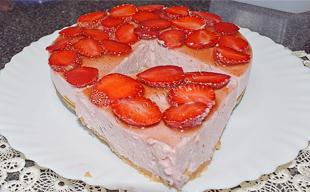 This is a no bake cream cheese, made with home made cream cheese. Gelatine is used to set the cheese cake. Vegetarians can use agar agar/ china grass to set the cake.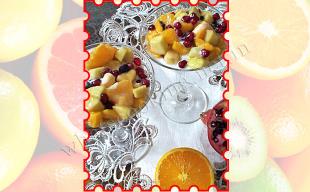 Rasayan, a Sanskrit word literally means juice (rasa) Path (ayana) . In ancient times this rasayana was considered as Elixir vitae, or the mythical potion, or drink, that gives the drinker eternal life and/or eternal youth.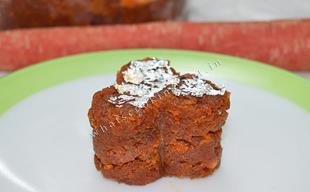 Gajjar ka halwa is also known as "Gajrela" or "carrot pudding". It is popular in Punjab in India and in Pakistan. This dessert is usually made during winter months.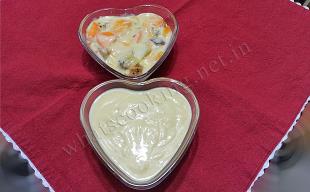 Custard is a mixture of milk/ cream eggs and cornflour. The thickner, cornflour is increased to make a thick sauce, which is then referred to as pastry cream. If the thickner is reduced, then the custard sauce is known as creme anglaise. custard is e....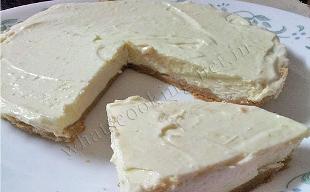 Cheesecake is a dessert consisting of a mixture of soft, fresh cheese (not always cream cheese), eggs, and sugar; often on a crust or base made from hard biscuits It may be baked or unbaked. Cheesecake is usually sweetened with sugar and may be flav....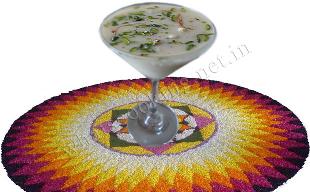 1) Makhana or lotus seeds are black in colour. It is sold after dry roasting in sand. Then it will pop up like popcorn & will also change colour to white. It does not have much flavour of its own. 2) Makhana is available in some supermarkets in tow....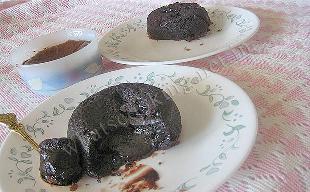 Molten lava cake (also known as chocolate fondant or soft centered chocolate cake) is a gooey chocolate cake served warm as dessert with vanilla ice cream. Its good to bake this in individual ramekeins /bowls.The gooey chocolate will flow like lava ....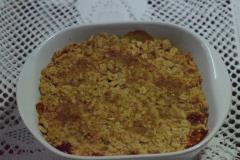 This is one of the easiest baked desserts to make.A crumble can be made sweet or savoury , depending on the ingredients used, although the sweet version is more common. The sweet variety usually contains fruit topped with a crumbly mixture of butte....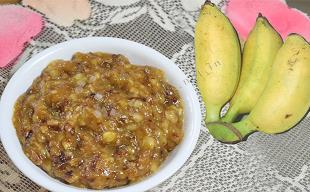 Panchamritham can be called as the oldest form of Jam or fruit preserve. Panchamritam can be split into two words- panch (five) and amrit (immortal). Panchamritam is a mixture of 5 types of food. Usually the five food items are milk, yoghurt, honey,....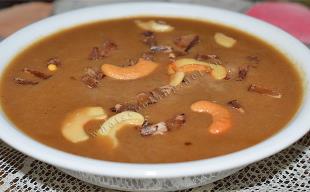 Payasam is a sweet dish of Kerala. It is an integral part of any sadya (kerala vegetarian lunch). There are different types of payasam using different lentils and fruits. The sweetnes comes from either sugar or jaggery. Base of payasam can either be ....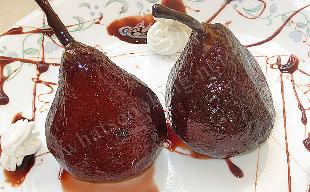 In this recipe, the red wine turns the pears a pretty pink. A dry wine is a wine that has no residual sugar, making it less sweet. When grape juice converts to wine, alcohol is produced in the fermentation process because yeast eats the sugar presen....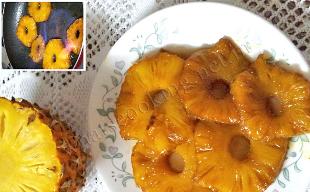 Flambeing is a cooking procedure in which alcohol is added to a hot pan to create flames by lighting it. The word flambe means flamed in French. By burning off the alcohol, flambeing gives the dish additional flavor, but reduces the effect of....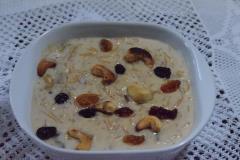 Sheer qorma is vermicelli pudding made in India, Bangladesh, Afghanistan and Pakistan during Eid. In Urudu Sheer means 'milk' and qorma means 'dates'. The dates used in this dish are dried dates which is used to break fast during the month of Ramdan....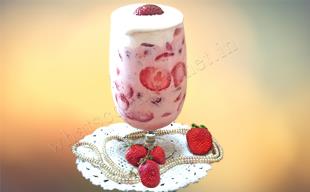 Strawberries and cream is a common dessert during wimbledon. It is a heavenly combination, specially if the berries are naturally sweet.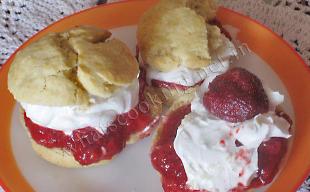 Strawberry shortcake is the combination of biscuit, fresh strawberries and cream. The scones or biscuit has a buttery flavour & crisp exterior. alsamic vinegar is made from a reduction of cooked white grape juice and not a vinegar in the usual sense....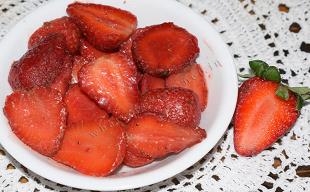 The red luscious fruit with a green cap is the most popular berry fruit in the world. It is the only fruit in the world with seeds growing outside the fruit. Strawberries are like sponge in soaking up water. Hence it should be washed only just before....