Paneer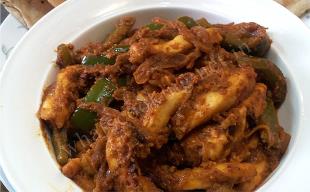 This recipe has the flavors of a pickle. Fennel gives a sweet flavor to the dish.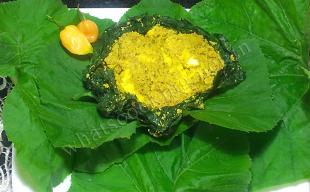 In Bengali, 'chanar' is paneer and 'paturi' is leaf. This dish is either cooked in pumpkin or banana leaf. I have cooked this in pumpkin leaf.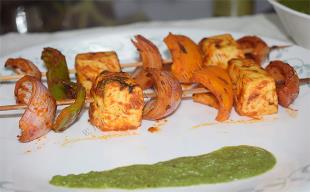 Paneer tikka is an Indian dish made from chunks of paneer marinated in spices and grilled in a tandoor. It is a vegetarian alternative to chicken tikka and other meat dishes. It is considered healthy compared to fried dishes. A tandoor is a tradition....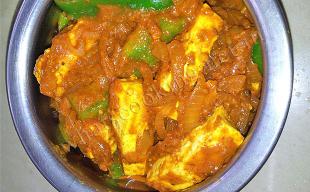 1) Cut paneer and capsicum into fingers. 2) Cut onions into semi circles. 3)...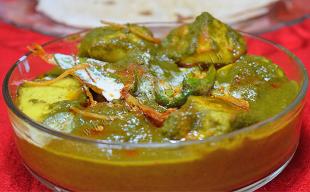 Spinach is a green coloured leafy vegetable. There are 3 main types of spinach, savoy, smooth leaf and baby spinach. Savoy has crisp,wrinkled,curly leaves. Smooth-leaf has flat, unwrinkled, spade-shaped leaves.Baby spinach is great for use in salad....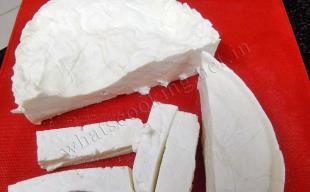 Paneer is a fresh cheese common in south Asian cooking. It is an unaged, acid-set, non-melting farmers cheese or curd cheese made by curdling heated milk with lemon juice, vinegar, or any other food acids. Paneer in various forms is used in the pr....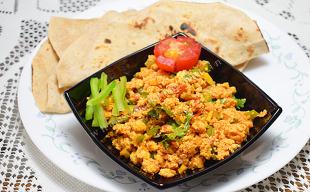 This is a very easy dish to prepare. It is like scrambled eggs.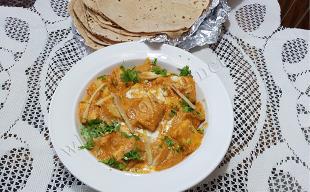 Paneer butter masala can be considered as the vegetarian equivalent to butter chicken.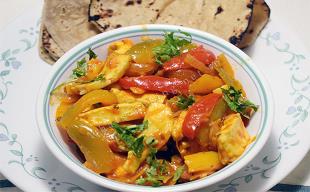 Jalfrezi involves frying marinated pieces of meat, fish or vegetables in oil and spices to produce a curry with thick sauce. Other main ingredients include bell peppers, onion and tomato. Jalfrezi recipes originally appeared in cookbooks of the Bri....