Basics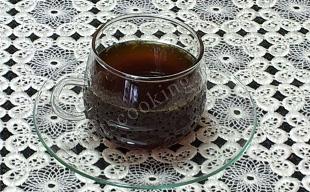 Browned butter lends a nutty flavor in preparations. It is made by melting butter so the milk solids begin to brown. As the butter is heated, it turns brown in color, providing a nutty flavor . If allowed to brown too long, it becomes dark in color a....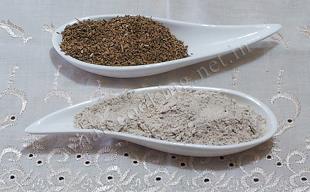 Celery salt is used in Cocktail (bloody mary) and mocktail (virgin mary).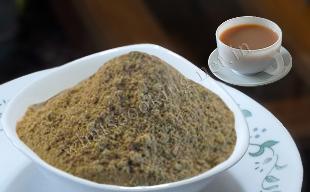 This masala added to tea is great to cure fever and sore throat.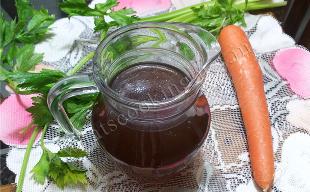 Stock is a flavoured liquid preparation. Stock is the base for preparing soups and some sauces. vegetable stock is lighter than meat stock. mainly root vegetables are used in making stock. Addition of celery gives a good flavor when the stock is used....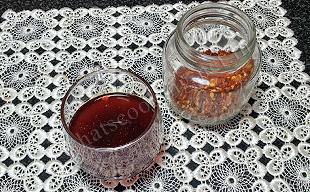 Chili oil is used in many Szechuan dishes. Besides its use in cooking, chilli oil is also served with dim sum. Like all hot oil infusions, the secret to making chili oil lies in getting the temperature of the heated oil just right. Too cool and the....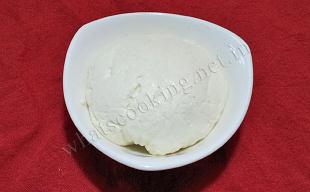 Cream cheese is a soft, mild-tasting fresh cheese made from milk and cream. unlike other cheeses, Cream cheese is not matured and should be consumed fresh. The most famous cream cheese available is Philadelphia cream cheese. Fresh cream is wholesom....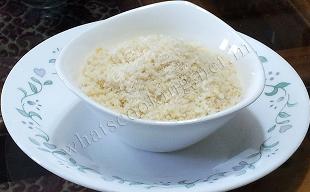 Bread crumbs are tiny almost powdery dry bread, used for breading or crumb coating of baked or fried food.The most famous crispy airy bread crumbs are the Japanese variety of bread crumbs called panko.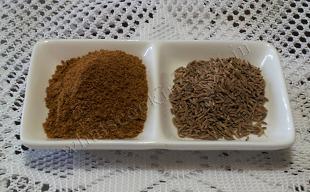 Cumin is one of the most commonly used spice in the world. It belongs to the parsley family.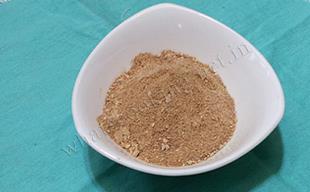 Dry mango powder is made and kept during summer months when sun and mangoes are available in plenty. This comes handy when mangoes go out of season. This powder gives tanginess to curries.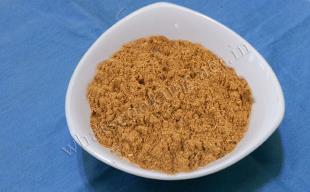 Five spice powder is a Chinese spice blend with 5 different tastes- salty, bitter, sourness and piquant (sharp pleasant taste). It is a combination of star anise, fennel, clove, cinnamon and Sichuan peppercorns. Sichuan peppercorns are the outer pod....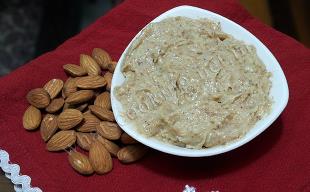 This French word is pronounced as 'fran-jey-pan'. Frangipane is an almond cream filling made from or flavored with almonds. This filling can be used in cakes, tarts and pastries. Traditionally, frangipane is made with almonds.Hazelnut and pistachi....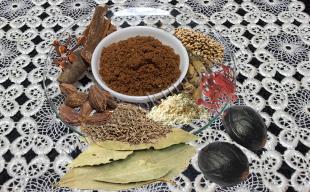 1) Dry roast all the ingredients, (till lightly warm) individually. You can do t...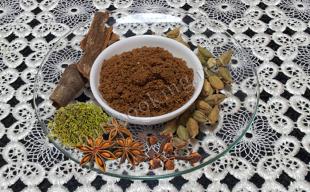 Garam masala, the hindi word means hot (garam) blend of spices (masala). The word garam or hot is used here in the Ayurvedic context, meaning 'to heat the body' as the spices increases the body temperature.Each region in India has a cdifferent blend.....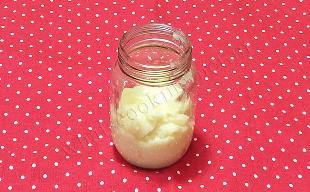 Garlic belongs to the family of onion and shallots. Ginger garlic paste is a common ingredient in Indian cooking. China is the largest producer of garlic followed by India. Chinese garlic is much bigger than Indian garlic. Garlic has a strong pungent....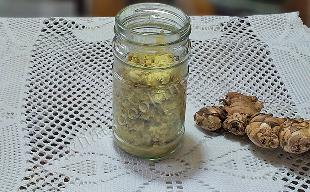 Ginger paste is used in cooking and as a marinade. In Indian cusine ginger is used in curries and various drinks like masala tea and ginger tea etc. Ayurveda also uses dry ginger powder in medicines. Dry ginger powder is also used in sweet and savory....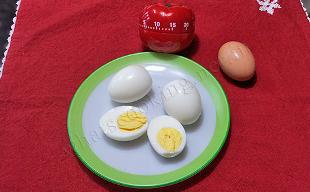 This recipe may seem silly, but many a times for atleast a few people the boiling part has been okay, but the peeling not very pleasing with unsightly cracks on peeled eggs.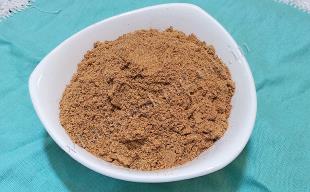 Chaat masala is one ingredient that gives zing to snacks, tandoori dishes etc. Chaat masala is a spice blend consisting of black salt, chilli powder, cumin seeds and dry mango powder. There are as many recipes for chaat masala as there are household....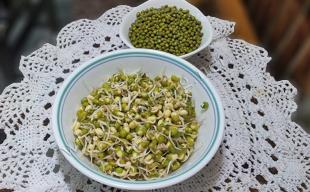 Sprouts are the germinated seeds which are either eaten raw or cooked. Sprouts are generaly considered healthy.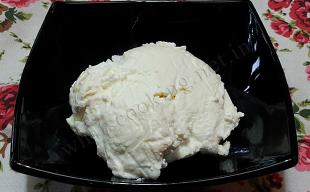 Hung curd is used in India in desserts like shrikand or as a dip for vegetable sticks and can be used in salad dressings and sandwiches instead of mayonnaise.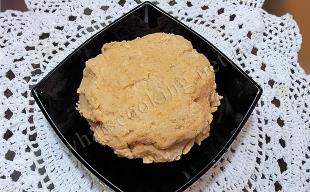 Khoa / khoya/ mawa are one and the same thing. It is milk reduced to form solids. This reduced milk is used in Indian cooking for both savory and sweet dishes. It has a soft and grainy texture. Though this recipe takes very long to cook, its worth th....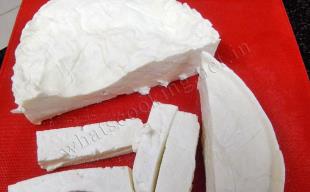 With your microwave you can easily make paneer,and there is no messy cleaning up. In a microwave, milk does not stick to the bottom of the vessel like it often does while cooking on a stove. Besides, the quality of the cottage cheese is smooth and ve....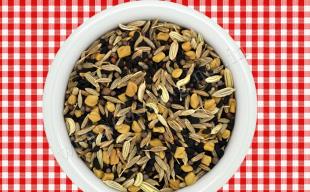 Panch phoran (five-spice mix) is a spice blend used in Bangladesh and Eastern India, especially in Bengal, Assam, and Oriya. It is a blend of five different seeds: fennel seed, black mustard and nigella seeds, fenugreek and cumin seeds. Generally t....
For most of Tamilians, rasam is comfort food. This tangy and spicy dish is supposed to get rid of colds. Some drink it plain as a soup, some have it with rice and it is also drunk as a palate cleanser in between a meal. Rasam can be made with or with....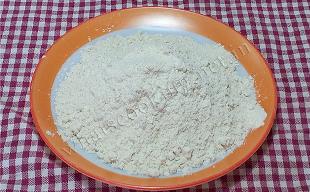 Self-rising or self-raising flour is flour that is premixed with baking powder and salt. Do not substitute self-rising flour for regular flour in a recipe, because you will end up with too much leavening / rising agents in your dough.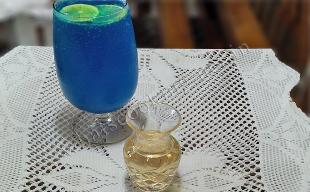 Simple (or sugar) syrup is as the name implies, very simple to make and is an essential item to stock in any bar. You will find it in many mixed drinks including Mojitos, Daiquiris and Hurriacnes. This sweetener is primarily used as a substitute for ....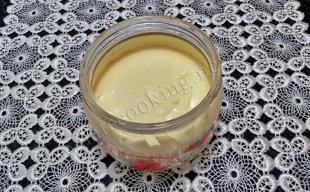 Sour cream is a dairy product obtained by fermenting a regular cream with certain kinds of lactic acid bacteria. The bacterial culture sours and thickens the cream. The taste of sour cream is only mildly sour.Sour cream is used as dip, in salads & i....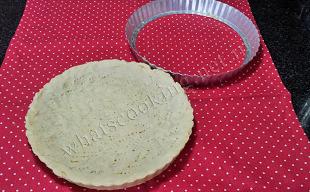 A tart is a baked dish consisting of a filling in a pastry base with an open top not covered with pastry. The pastry is usually shortcrust pastry. The filling may be sweet or savoury. Some tarts are usually fruit-based, and some with custard. Tartlet....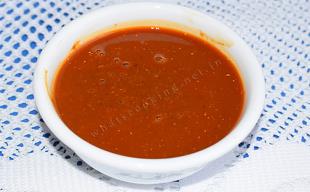 This is a basic coconut masala which can be added to curries to give thickness and richness and a nice coconuty flavor.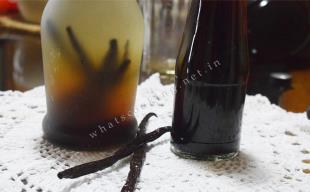 Pure vanilla extract is made by soaking vanilla pod in alcohol. It does take a bit of patience in waiting for the alcohol to extract the flavor from the beans. Bourbon or Madagascar vanilla is the best available. Next is the Tahitian vanilla, which ....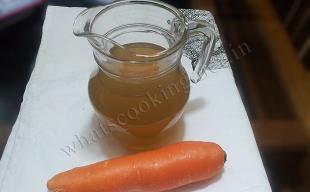 Stock is a flavoured liquid preparation. Stock is the base for preparing soups and some sauces. vegetable stock is lighter than meat stock. mainly root vegetables are used in making stock. Addition of celery gives a good flavor when the stock is used....