Cakes, Cookies And Bakes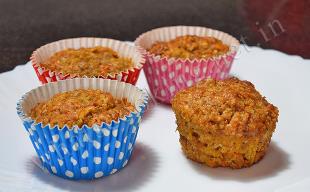 A muffin is a small sized, baked quick bread product. In the United States muffins are similar to cupcakes both in size and cooking method. In UK muffin is a flat disc-shaped, unsweetened bread. Muffins are available in both savory & sweet varietie....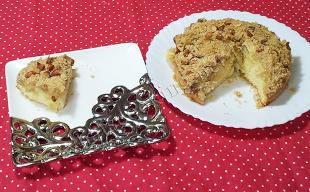 Streusel is a German word. It is the crumbly topping of flour, butter and sugar. Granny smith apple (green colored) is used for baking. It has a tart taste. If the apple is too tart, use some other variety. Granny smith is preferred as it does not b....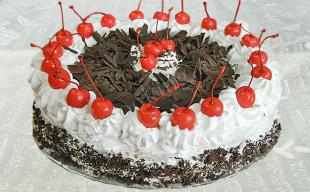 There are 2 variations to the origin of the name Black forest cake. One version says that it got its name from the black forest region of Germany. The Black Forest area in Southwest Germany is covered with fir and pine trees. According to another v....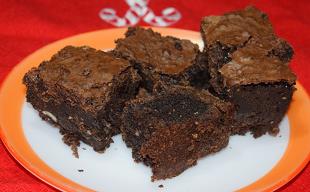 Brownies are definitely America's favorite. Brownies are so named because of their dark brown color. This Brownie has a dry cracked crust, and wonderfully moist texture, and intense chocolate flavor. They can be had plain or as dessert with vanilla ....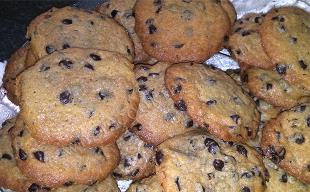 Browning butter gives a unique flavor to cookies.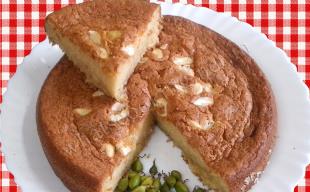 A cake which takes you to the cardamom plantations of kerala, South India. With a nice crunchy topping excellent to be served at tea time.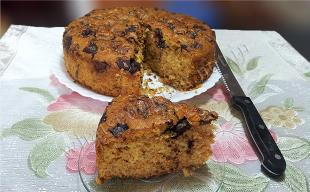 Normally carrot cakes are made without coconut or chocolate and it is also frosted with cream cheese. But this cake is not frosted. It has the additional ingredients of coconut and chocolate.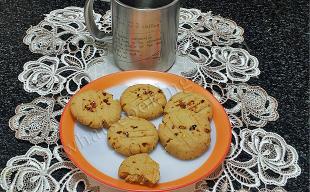 These savory biscuits will appeal to people with a likeness for cheese. At the same time will not appeal to people with an intense sweet tooth.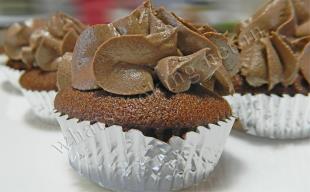 Cupcakes are like having one full cake to eat all by your own. Fudge frostings are thick, heavy frosting or icing.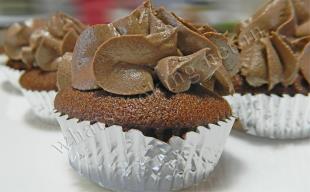 Cupcakes are like having one full cake to eat all by your own. Fudge frostings are thick, heavy frosting or icing.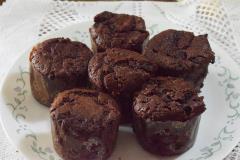 These muffins give you a double dose of chocolate, as they have both cocoa powder and chocolate chips. Muffins are always mistaken as cupcakes. The difference between muffin & cupcake is in the making of the two batters. With cupcakes the creaming m....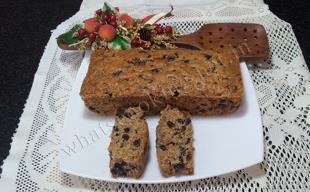 1) Melt butter. Keep aside. 2) Pre-heat oven to 165 degree C. 3) Butter and li...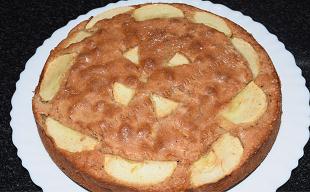 This is an easy cake, made in a jiffy. With a soft moist texture, the cake is not overly sweet.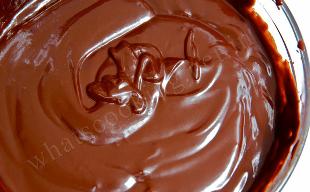 Ganche is pronounced ga-na sh. It is a creamy mixture of chocolate and fresh cream used for filling and frosting cakes and pastries. There are 3 types of ganache. 1) Thin ganache--used for pouring over cakes as a glaze. The ratio of chocolate to cr....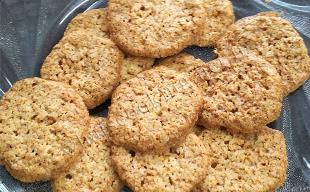 These cookies are real thin and has the appearance of lace and is crispy.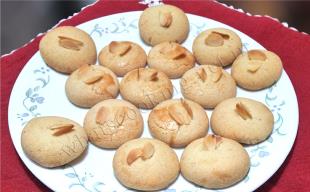 Nankhatai is believed to have originated in Surat, Gujarat. It can be called Indian cookies.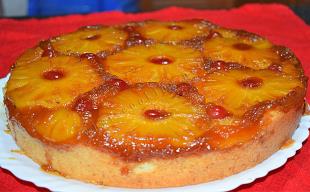 The Pineapple Upside Down Cake consists of lovely caramelized slices of pineaple on top of a buttery cake. The bottom of the cake becomes the top after turning upside down after baking. This cake was popular in 1920s when canned pineapple was a craze....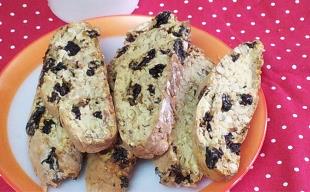 Biscotti, (pronounced biskotti) in Italian means twice baked.Biscotti is the plural of biscotto. The biscuits are oblong-shaped almond biscuits, baked dry and crunchy by cutting the loaf of dough half baked and still hot and fresh from the oven. It ....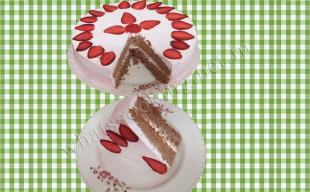 The red luscious fruit with a green cap is the most popular berry fruit in the world. It is the only fruit in the world with seeds growing outside the fruit. Strawberries are like sponge in soaking up water. Hence it should be washed only just before....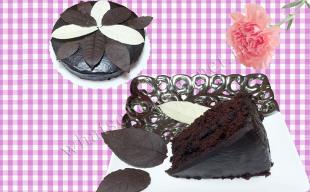 This cake is called a truffle cake, as the ganache used for making chocolate truffles is used to frost this cake. Some cakes are called truffle cakes as chocolate truffles are used to decorate the cake.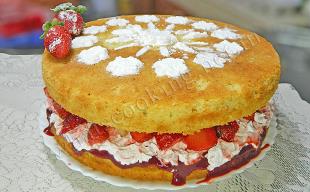 Victoria sponge cake is also known as the Victoria sandwich or Victorian Cake. It was named after Queen Victoria, who was known to enjoy a slice of the sponge cake with her afternoon tea. A typical Victoria sponge consists of raspberry jam and whippe....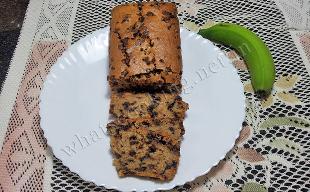 Banana loaf/ cake also known as banana bread originated in Jamaica at a time when no food was wasted. If bananas were overripe, housewives used to make this without the chocolate chips.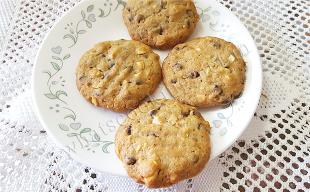 1. Preheat oven to 180°C/350°F. 2) Grease 2-3 baking sheets. 3) Sift the flo...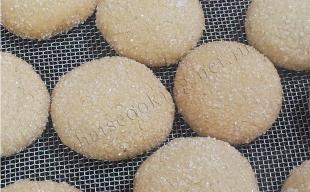 These are ginger colored and ginger flavored.It has a crackly surface with sugar coating. Usually ginger cookies use dry ginger powder, but in this recipe ground fresh ginger is used. Demerara or light brown sugar is partially refined, sugar produce....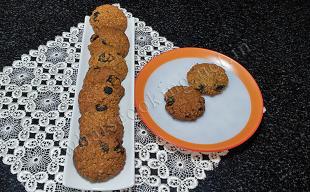 These cookies have crisp edges and soft melty insides. Here i have used dark raisins instead of golden.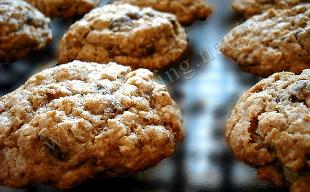 1) Pre-heat oven to 180 degree C. 2) Blend sugar with butter. 3) Add eggs and ...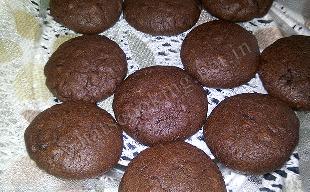 These cookies are really chocolatey. Only die hard fans of dark chocolate are going to like them.