Poultry And Egg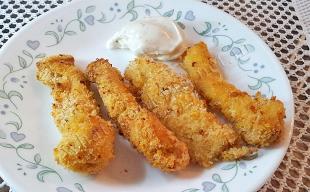 1) Marinate chicken strips with ginger-garlic-green chilli paste, salt and lime ...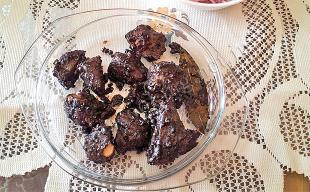 Adobo means "marinade," "sauce" or "seasoning" in Filipino. This is a popular dish in Philippine cuisine that uses meat, seafood, or vegetables marinated in vinegar and garlic, browned in oil, and simmered in the marinade. It is even considered as ....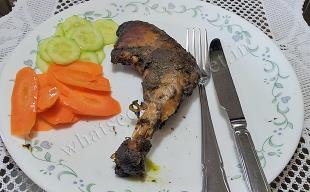 Cafreal is a spicy chicken preparation of Goa. The preparation originated from the Portuguese colonies in the African continent. It was introduced into the Goan cuisine by the Portuguese. Cafreal originates from the word cafre meaning African black o....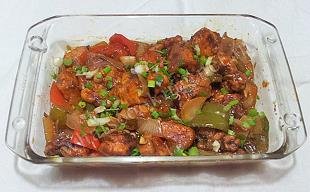 1) Cut chicken into cubes. 2) Add chicken pieces to the batter mix. 3) Heat oi...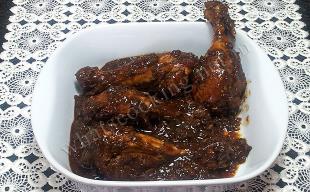 A dry wine is a wine that has no residual sugar, making it less sweet. When grape juice converts to wine, alcohol is produced in the fermentation process because yeast eats the sugar present in the juice. In many wines, the winemaker stops the fermen....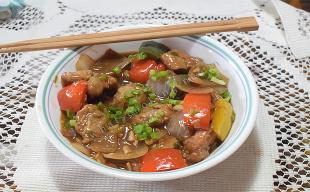 This is an indo chinese recipe. Succulent pieces of chicken are fried and then cooked in a gravy.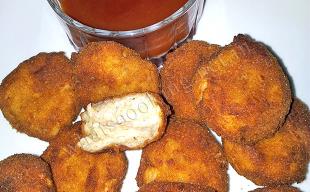 Chicken nuggets are a popular item in fast food joints worldwide. Its made either out of chicken mince or chicken breast cut into squares or any other shape. Then its dipped in egg, flour and bread crumbs. Its the deep fried or baked. Generally fast ....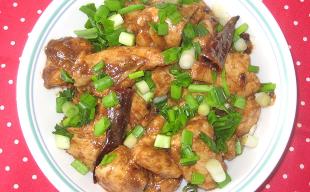 This is an original Chinese recipe and not an Indo-Chinese fusion.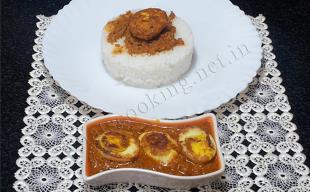 Poppy seed (posto) is a favorite cooking ingredient in the Bengali cuisine. Poppy seed is an oilseed obtained from the plant opium poppy. Opium is the source of many narcotics, including morphine. It adds a nutty aroma to dishes. The Indian variety....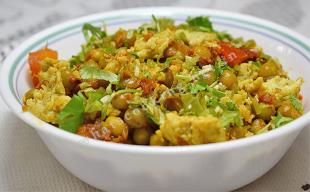 This is a common street food in Kerala. Street food is tastier cheap option, provided food is made in hygeinic conditions. The pea is a green, pod-shaped vegetable, grown in cool climates. Each pod contains several peas. Although it is botanically ....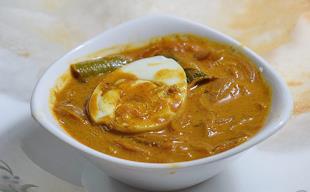 1) Boil eggs . 2) Heat oil and slightly fry eggs and remove. 3) To the same o...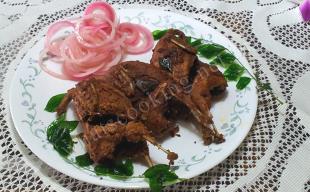 Quails are small birds which are reared for meat and eggs. They are considered healthier than chicken. Coconut oil contains saturated fats that are different from those present in animal fats. Like other vegetable oils, coconut oil also does not con....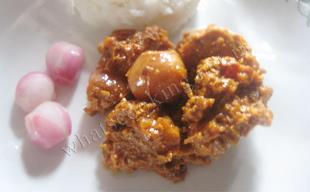 In hindi, khatta means, sour and pyaz is onion. The sour or khatta onions used here are small onions known as sambar onion or shallots.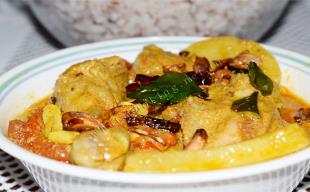 This curry is a speciality of Thrissur region(mid kerala). Ashgourd(white pumpkin) and potato is cooked with chicken in coconut milk. All households do not use potato. Chicken generally induces heat in body and ash gourd counteracts it. As ashgourd i....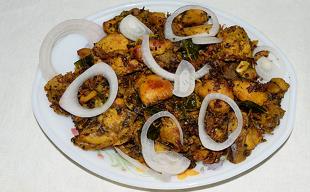 This a chicken fry with lots of crushed black pepper. The fruit, known as a peppercorn is, dark red when fully mature, and, contains a single seed. Peppercorns, and the ground pepper derived from them, may be described simply as pepper, or more prec....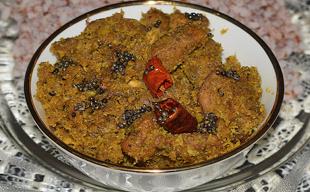 This dish is famous in the southern part of kerala. Thoran or stir fry dishes are generally made with vegetables and always coconut either grated or crushed is added. Kozhi means chicken in Malayalam.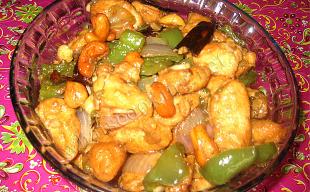 Kung-Pao was a court Official in Sichuan, china and this very popular dish was created by his cook. Peanuts were used instead of cashew nuts in the original version.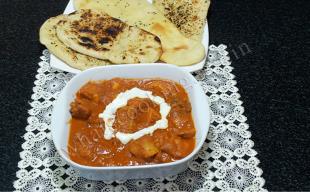 Butter chicken (or murgh makhani) is part of both Indian and Pakistani cuisine. The origin of butter chicken can be traced back to a Punjabi. Butter chicken is regarded to have been first introduced by Moti Mahal restaurant in Daryaganj, Delhi. A s....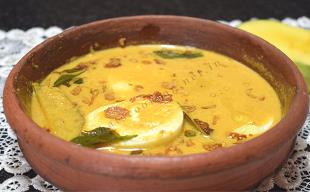 Eggs cooked with mango in coconut milk is a speciality of Thrissur, in Kerala. The mild sweetness of coconut milk is off set by the slight tanginess of the mango.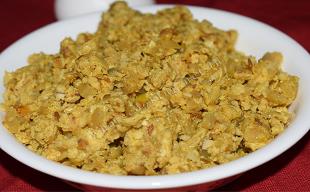 Thoran, pronounced, "tho ran" is a coconut based vegetable stir fry dish. thoran is an integral part of a Kerala sadya(the traditional festive lunch). This dish is usually eaten with steamed rice. In this recipe, eggs are cooked in the same way as ....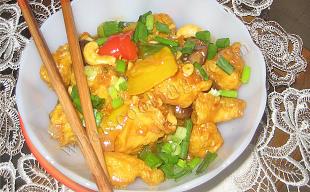 Batter-fried chicken with capsicums and crunchy cashewnuts. Oyster sauce is a thick, brown sauce with a sweet and salty flavor. Oyster sauce is a popular ingredient in Vietnamese, Thai, and Cantonese cuisine. Traditionally, oyster sauce was made by ....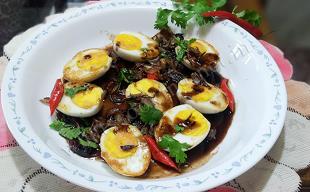 This dish has all the four flavors of Thai cooking- salty, sweet, spicy and tangy. The saying goes that this dish was made by mother-in-laws to warn their son-in-laws about the consequences if they were unfaithful to their wives.If they strayed, the....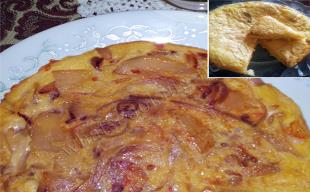 Spanish omelette or Spanish tortilla, also called tortilla espanola or tortilla de patata, (Pronunciation: tor-tee-yah) is a dish consisting of a thick egg omelette made with potatoes and fried in olive oil. This is different from the Mexican Tort....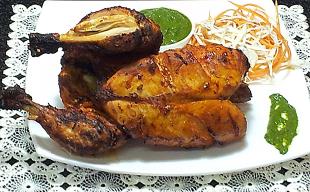 The name tandoori comes from the type of cylindrical clay oven, a tandoor, in which the chicken is traditionally prepared. Marinated chicken is skewered on to the skewer and cooked in a tandoor. Tandoor is heated by charcoal or wood which adds to th....