Beverages, Smoothies And Juices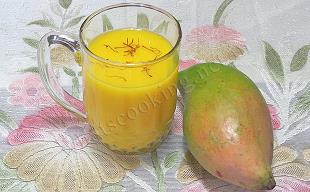 Aam Panna also known as 'kyree (mango) panna',is renowned for its heat resistant properties & is popular in the western parts of India. This is the sweet Gujarati version. In the spicy version common in Northern parts of India, nutmeg, black salt, c....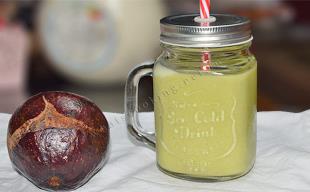 Smoothies are never strained like juice. So all the fibre is intact in a smoothie & hence healthier. Avocado is a green, fleshy, pear-shaped fruit. It has a single large seed. The flesh is smooth and buttery, with a nutty flavor. It is used in sa....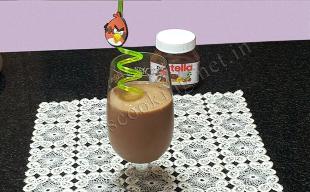 Smoothies are never strained like juice. So all the fibre is intact in a smoothie & hence healthier. Nutella is chocolate-hazlenut spread originally of Italy. The main ingredients of Nutella are sugar, oil, Hazelnut, cocoa solids, and skimmed milk. ....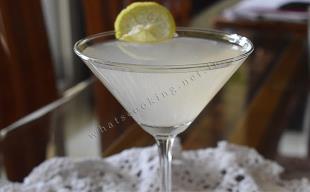 1) Boil sugar, mint, ginger and water together till it becomes thick and syrupy....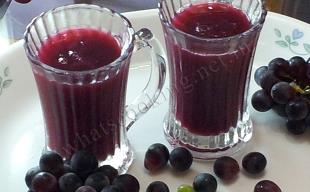 This grape juice is made after boiling grapes.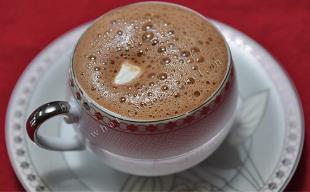 Hot chocolate is different from hot cocoa. In hot chocolater, real chocolate is used, whereas in hot cocoa, cocoa powder is used. There are different variations of hot chocolate. Thinner variation of hot chocolate is served in USA, whereas in Europe ....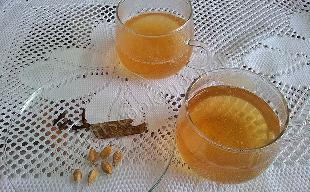 Kahwa or Kahwah is the green tea preparation of Afghanistan, Pakistan and Kashmir in India. Traditionally, kahwah is prepared in a brass kettle known as a samovar. A samovar consists of a central cavity, in which live coals are placed keeping the....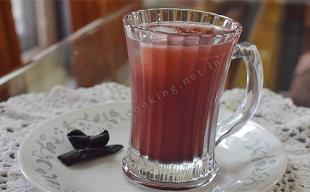 Garcinia indica or kokum is a fruit tree, of culinary and medicinal use. The fruit is dark in colour, purple to black color, and sticky. The fruit is often halved and sun-dried to a semi-dry stage before being used. It is a preferred ingredient in Ma....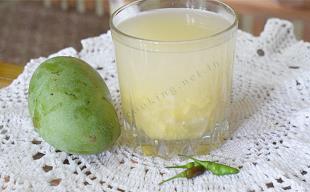 In ancient Kerala this drink was popular in summer months, when mangoes where in season.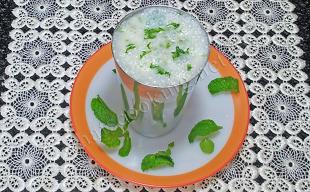 Chaas also called Mattha in North India, is a salty lassi. It is made out of yogurt , which is blended in a pot with a whipper. The butter which comes on top is taken out.The remaining liquid which is left is known as chhaas or buttermilk. Black ....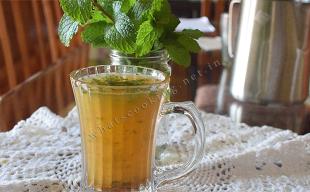 Sikanji or shikanjvi is a popular summer drink in India. As opposed to sugary drink, this is the savory/spicy version. An ideal drink to quench thirst in summers.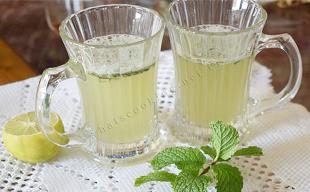 This is a very refreshing drink, specially during summers.
1) Freeze orange for atleast 6 hours or overnight. 2) Boil sugar with water. ...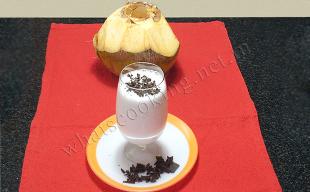 Tender coconut is an ideal drink during summer. Tender coconut water is highly sterile (hygenic) as it is not touched with hands. Coconut water has been used as an intravenous fluid when medical saline was unavailable. Tender coconut water has high ....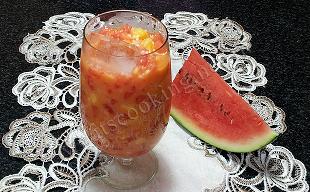 Otai is a fruit drink with origins in Polynesian countries. This cannot be entirely called a drink as the fruits are grated and mashed. So the fibre is intact like in a smoothie.Polynesia is a vast string of islands in the Pacific Ocean, including ....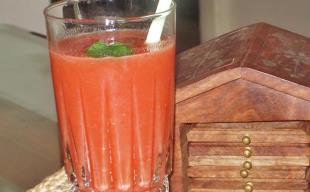 1) Clean & cut strawberries and watermelon. 2) Freeze watermelon & strawberries...