Beef, Mutton And Pork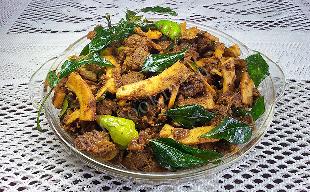 1) Marinate beef and coconut with the marination ingredients and keep aside for ...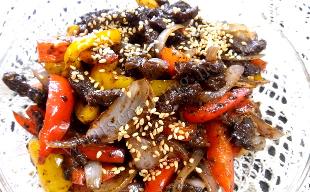 1) Cut beef into strips. Marinate with all the marinade ingredients, preferably ...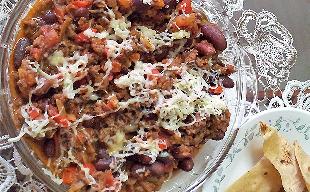 Chilli con carne is known as 'chilli' in America. It is a a stew of minced beef and beans flavoured with chillies or chilli powder. In Spanish the word carne means beef.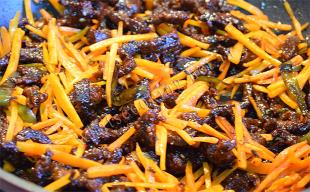 Thinly cut beef strips are fried and mixed with carrots in a sauce.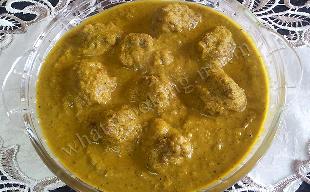 1) Wash and squeeze out water from mince. 2) Grind mince with peppercorns, gin...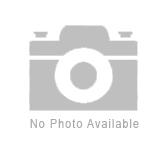 Cut pork with fat into 3/4 inch cubes, wash well and keep aside . In a hundi, p...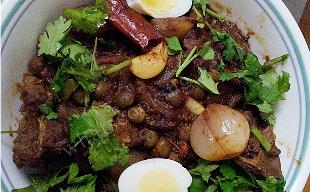 1)korma khadey masala literally means, curry with whole masala--in this case the whole masalas are shallots & garlic. 2) Black cardamom, is also known as big cardamom or brown cardamom.Its seeds / pods have a strong camphor-like flavor, with a smo....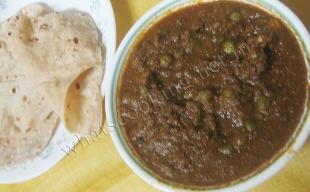 1) Grind all masala ingredients together. 2) Put oil in a pan. Add cinnamon, ...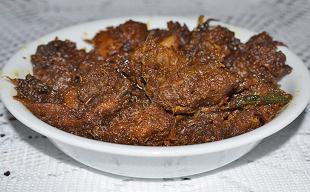 1) Marinate pork with all the marinade ingredients for half an hour. 2) Then co...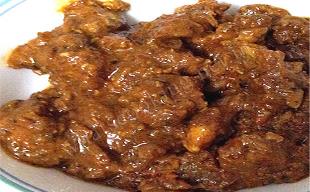 Vindaloo is misinterpreted as a dish with potatoes and meat as 'aloo" is the hindi word for potatoes. No water is used in the preparation of this dish. This dish can be kept for sometime as no water is used and also the fat in the pork helps to for....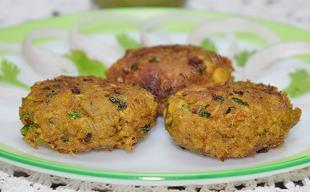 Shami kababs are made in both india & Pakistan.It's a mixture of lentil, spices & meat. Traditionally meat was ground in a mortar & pestle. Hence it had a fibrous texture.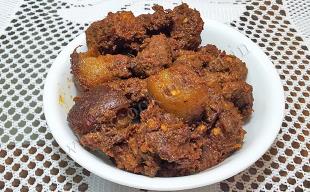 Sorpotel, the famous Goan pork dish is a must during celeberations in Goa. It should be ideally made 3 days in advance and heated daily till the day of serving. On the day of serving, the flavors would be infused with meat and will taste good.