Chocolate, Ice Creams And Frozen Treats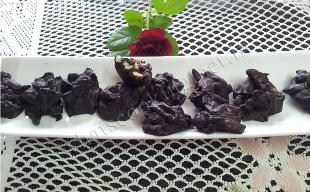 1) Cut almond into slivers. 2) Spread them on a microwave safe plate and micr...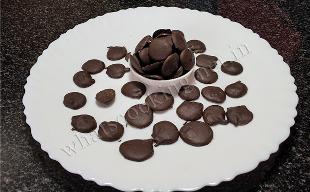 The chilli in the chocolate gives an unexpected twist and kick at the end. Compound chocolate is a product made up of a combination of cocoa, vegetable fat, and sometimes sweeteners. It is a low cost alternative to true chocolate, as it uses lveget....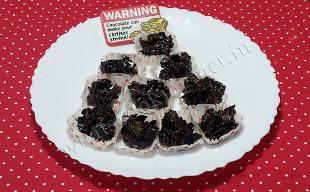 1) Chop chocolate into even sized pieces. 2) Melt butter, honey and chocolate ...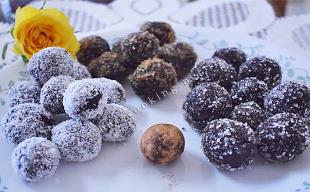 A chocolate truffle is a type of chocolate confectionery, traditionally made with a chocolate ganache centre, coated in chocolate, icing sugar, cocoa powder or chopped toasted nuts. The name truffle is derived from their shape. Truffle is from the ....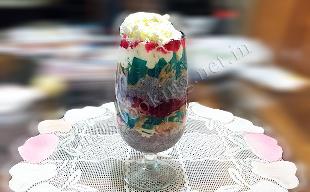 Falooda is a cold dessert popular in India. Though Falooda is layered like a sundae, it is named after the vermicelli that is used in the dish. Here i have used ready made vermicelli available. Purist of falooda makes the falooda or vermicelli from ....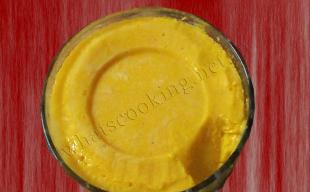 This is a simple, easy to make dessert when mangoes are available.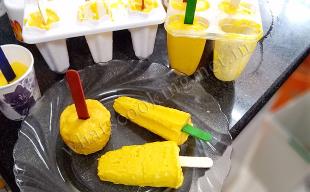 Popsicles are also known as ice pops and ice lollies. It is a frozen snack enjoyed by both children and adults alike.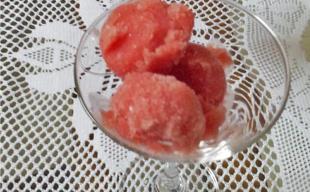 Granita is a semi-frozen dessert made from sugar, water and various flavorings. Originally from Sicily, although available all over Italy. Granita has a coarser, more crystalline texture. Although its texture varies from coarse to smooth, it is alwa....