The word Ayurveda is derived from 2 words- ayur (life) and veda (science / knowledge). The basic principle of Ayurveda is the balance of 3 doshas- Vata, Pitta and Kapha. Changes in climate, diet and life style can disturb the balance of the three doshas, which in turn may lead to an unhealthy body and mind. Since we cannot change climate, to keep a balance of all three doshas, we can adopt a healthy life style and a good balanced diet. Though we may not be able to follow everything according to what is prescribed in Ayurveda books, we can adapt certain changes in the ingredients used, method of cooking, medium of cooking, eating certain dishes, avoiding certain dishes etc. to attain a more healthy body and mind. This is what we are striving to achieve through the Ayurvedic part in this site.
Read More
About the Creators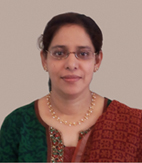 While completing my Masters Degree in Economics & Diploma in Marketing Management from Bombay University, cooking was never on my mind. Kitchen activity was restricted to helping my mother in the kitchen. Having lived in the cosmopolitan city of Mumbai gave me the opportunity to savor food from different regions & relish different cuisines.
My brother's admission to Hotel Management College was the eye opener to realize that cooking can be a great activity & my role changed from eating to cooking too. With growing interest, I patiently played the role of an assistant to my brother's initial forays into the kitchen. Being a novice, it was a real learning experience-especially the finer nuances of cooking.
Read More
---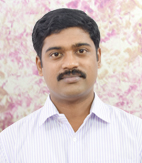 I am Dr. Jince Joseph Kallukalam, an Ayurveda doctor graduated from RGUHS Bangalore in the year 2011. After that I started my practice in Amala Ayurveda Hospital and Research Centre - Thrissur, Astavaidhyan Thrissur Thaikatt mooss' SNA Ayurveda nursing home, Ganish Herbals - Malaysia. According to Ayurvedic view of health, food plays an important role. After consulting many European patients I came to know the importance of a recipe site that is more related to Ayurvedic cooking. Many westerns were looking for genuine Ayurvedic cooking related site. Hence for last few years I was looking for becoming a part of good website...
Read More